Barefoot Technologies Announces New Customer Atlantic Realty of the Outer Banks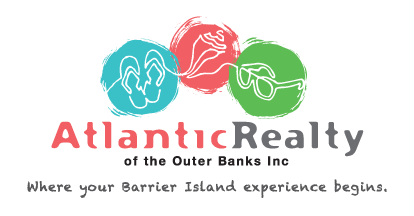 Henniker, New Hampshire -- Barefoot Technologies is pleased to announce a new partnership with Atlantic Realty of the Outer Banks. Atlantic has purchased the Agent 3.0c system to run the key backend systems for their vacation rental management business replacing Property Plus.
"Atlantic Realty is great fit for Barefoot's core strengths," stated Ed Ulmer, CEO of Barefoot Technologies. "Not only are they going to leverage the complete functionality of Barefoot's solution, including reservations, trust accounting and workflows, but they will also bring online some of the social reach tools, concierge and packaging tools, and integrations to other critical software components."
Barefoot has been developing Agent 3.0c for over 14 years, as a cloud-based, technology platform designed for the vacation rental and property management company. With each new industry advance, Barefoot has developed tools within the solution to address the need for lead and customer relationships management, strong work order capability, North Carolina certified trust accounting, integrated marketing and other partner portals and revenue management tools. Atlantic Realty intends to leverage this platform to allow Barefoot to become the primary system for their business.
"We are excited to start using Barefoot to help us bring many of our separate systems into one solution," said Myra Ladd-Bone, President and Owner of Atlantic Realty. "We like to be proactive in determining who we want as a technology partner. When we understood the ability for Barefoot to allow us to have one cloud-based technology system, with so much capability, the choice was clear to us."
Atlantic Realty understands the need to leverage best of breed technology. The Outer Banks market is a highly competitive, sophisticated market. Companies in this market have always been forward thinking about how to gain revenue and continue growth by relying on technology.
"This is our second partnership in the Outer Banks market and we couldn't be more pleased," offered Mike Mueller, Director of Sales for Barefoot. "The team at Atlantic have given us a great opportunity and we will be continuing to talk with other companies in this market to present the benefits and value of Barefoot's technology platform to help them achieve their business goals."
To see more about what Barefoot's customers are saying, please see www.barefoot.com/testimonials.
About Atlantic Realty
For over 30 years, Atlantic Realty has been offering vacation homes to visitors to the Outer Banks of North Carolina. By choice, Atlantic Realty on the Outer Banks is selectively moderate in size to maintain personal relationships with their homeowners and to guarantee immediate attention to each and every one of their vacation rental guests. They strive to deliver sincere customer service for the most memorable OBX vacation experience for each visitor.
About Barefoot
Barefoot Technologies offers one of the most innovative and flexible, cloud-based vacation rental software solutions. Working with Barefoot is about more than a conversation about technology; our core values are intertwined in our vision to offer ourselves as consultative partners to help you achieve your business goals. For thirteen years, our focus has been to provide a solution that allows you to do business you way, and not because of the limitations of any software you might be using. If you would like to learn more about Barefoot's solution, please visit www.barefoot.com or email sales@barefoot.com.
Twitter: www.twitter.com/barefootvr
Facebook: https://www.facebook.com/mybarefoot
LinkedIn: https://www.linkedin.com/company/barefoot-technologies

Media Contact:
Claiborne Yarbrough
claiborne@barefoot.com
(804) 212-1280
###