This is one of the last blogs Adam Zippon had in the archive to publish for the blog… so the first paragraph is from his point of view.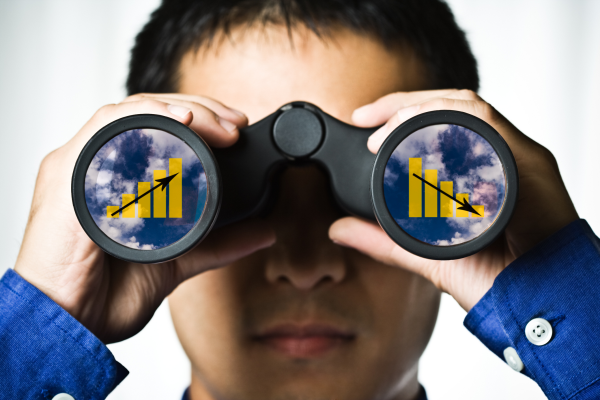 Working as part of a team at barefoot allows me the ability to tap into people who are in the industry but who have an entirely different viewpoint of the daily happenings. Recently, I reached out to a member of our sales team to see what her take on the industry was and asked her to write about any trends she saw that our readers should be aware of. The following is Claiborne Yarbrough's take on the trends currently happening in the vacation rental industry:
"One of the most interesting parts of our job in sales for Barefoot is getting to hear about what vacation rental companies are thinking about and what's happening in the industry.
First, we want to welcome our new customers, including WNG Property Management, Pawley's Island Realty, Fripp Island Resort, Beach Feet Vacation Rentals, Last Key Realty, Lachicotte, Realty, Sandy Key Condominiums, Vantage Resort Realty, Long and Foster, DeBordieu Realty and Atlantic Realty. We are looking forward to a very successful and long partnership with you.
In all of our conversations with prospects and customers we listen carefully to their needs and concerns. Here are a few things that your peers are concentrating on:
Automation. Whether thinking about emails, credit card processing, or portal response, everyone is keen to improve their staff efficiencies by looking at how a technology platform can help them automate key areas of their business. Driving growth without adding staff or staff time is a vital business strategy.
Efficiency. This can mean staff efficiencies by driving communication centrally to put out fires that crop up during the day, attaching documents to work orders, creating batch updates on maintenance orders or leveraging a tool like Docusign to cut down on manual effort associated with mailing contracts, everyone is looking for best practices.
Insight. Reporting is important to all business, but unfortunately, many folks are using a system that does not give them the business insight that they need. Out of the box reports that can be tailored to a particular businesses' needs or exported into Excel for a variety in formats can provide the insight needed to stay agile in competitive markets.
Cloud Based. Most folks are ready to leave behind the high priced infrastructure investment of onsite servers and move their data onto secure servers that will not be impacted by weather events. They want to have software that provides updates without disruption to their business. They want software that doesn't tie them to outdated computer equipment. A cloud based solution provides them with an ongoing technology path.
Support. Prospects and customers who talk with us consistently talk about the level of support that they are expecting from their technology partners. When support is difficult to get or answers are provided in a timely manner, business is negatively impacted as is the relationship with the technology provider. Often the inability to provide the tweaks or customizations that make each business different will be the breaking point in the relationship. Bottom line: good customer support is a real competitive differentiator in this business."
What trends are you seeing in the industry? Did we get this right or did we miss an important trend. Comment below and let us know what you think.