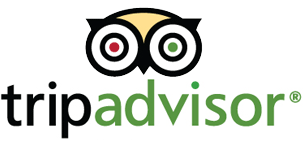 TripAdvisor, the world's largest travel review website, has just made the acquisition of LaFourchette for $140 million in an all cash deal. LaFourchette is one of the leading Internet and mobile restaurant reservation systems in France and Spain with over 12,000 participating restaurants. With this purchase, TripAdvisor is diversifying their offerings to more than just rental reviews. This move is one that vacation rental management companies should start to follow for several reasons. You can read the full article here.
The largest difference between a hotel and a vacation rental is the amenities and offerings. Hotels offer an inclusive package that hosts food, services, often entertainment, while a vacation rental is a home. Things like food are not readily available on a whim when you arrive at a rental home. In vacation hotspots additional offerings like shuttle services, equipment rentals (beach chairs, bikes etc), and events can even further separate the two different stay options.
What we have seen at Barefoot is a need to compete with hotels while maintaining that special difference that can be found in a vacation rental management. A square room with 2 beds, a bathroom and a mini-fridge can only offer so much but we must be reminded that hotels are constantly trying to make up for that, not only against vacation rentals, but against other hotels. With this mentality it can be hard to compete in the world of acquisitions.
Lately we have seen companies buying out smaller companies that offer a service the larger cannot. Facebook has spent $22 Billion dollars on acquisitions since its creation, a budget no property or vacation rental management company can match. However, you can offer business for another party. A few ideas to mull over and put your own spin on involve not purchasing, but partnering, with local businesses. Hotels have room service, so your vacation rental management company should partner with a local restaurant that delivers, offering them a more direct line to your guest coming to the area. Rentals are another thing to offer. Partner with a nearby bike shop that would love to have a few bikes and some advertising at your office. Build a marketing relationship with the local golf and tennis club. Make sure that your guests get a special at a local spa. Catering and grocery delivery can also be popular with large family groups.
The take away for vacation rental management companies from the TripAdvisor acquisition is that your business is being shaped by what other larger players in the industry are doing. It is no longer enough to provide somewhere for people to spend the night. Consumers are beginning to expect that you will help them have a "vacation experience". Remember, every potential guest has access to more listings, rooms, and packages than ever so it is important to realize what is out there. Your company does not need to go purchase local businesses, but you should be making moves to partner with them so you can limit the differentiating factors between local hotels and your rental homes.