While at the eastern VRMA show I was fortunate enough to meet with a few clients, one of them introduced me to their HR Manager and we discussed staffing. With the vacation rental industry being so personable, a solid staff is crucial in both keeping your business running, and in keeping your guests happy.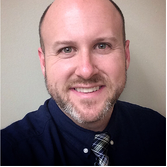 The proper ways to hire a great staff is too often overlooked so we combined forces and have created this list of the 10 best hiring practices for your vacation rental management company as recommended by James Phillips, HR Manager, Vantage Resort Realty.
1. Make sure you are working with a strong, dynamic, and business minded recruiter. Internally, your recruiter needs to have a strong understanding of the business, the culture, its challenges, and what makes it great! They are the first impression to the outside world. Knowing all of the above will assist them in finding the right person for the job. When working with an outside recruiter, invite them to your location, share with them some of the challenges, and get them excited about your company.
2. Make sure the hiring manager really knows what they want. Take a step back and decide what are the necessary Knowledge, Skills and Attributes/Behaviors necessary to be successful in the role. Know which of those are nonnegotiable when they walk through the door and which ones you are willing to train. Remember, it is very hard to train personality. Within our business, those that are successful in business development and sales may not be great at owner relations/customer service and vice versa. This doesn't mean someone can't do both but they are going to be stronger in one than the other. A lot of times it is better to hire for personality and train the rest.
3. Always make sure your interviews are behavioral based and are specific to what is needed in the job. Interview questions should always assist the interviewer in evaluating previous behavior and performance. Don't always get caught accepting the candidate's opinion. Make them prove it by providing solid examples around their previous experience. Previous behaviors will, nine times out of ten, dictate future behaviors. Starting a question with, "tell me a time when…" will help open up the question so that the interviewee will give specific examples. Once the interview is done, take time to reflect and evaluate. I think this is a piece that is missed often. When in doubt, take 24 hours. Better yet, have them come back and talk again or talk to someone else if you are not 100% sure. Caution: If it seems too good to be true, it probably is. I have found that if I come away from an interview and can't find anything wrong, it is probably too good to be true. Everyone has weaknesses, if you can't find any with the interview evaluation, either we didn't ask the right questions or we are up against a professional interviewee.
4. Be prepared for the interview. In most cases, hiring managers do not read the resume. Sorry to say it, but it is true. They are relying on the recruiter to do that for them. Going hand in hand with number two and three, it is important that hiring managers read through the resume and compare what the candidate has done to what they are looking for in the person. Take 10 minutes and put yourself in the day to day tasks of the position at hand. Then move forward with your behavioral interview. This way, your hiring manager will come out of the interview with a great understanding of how the candidate will behave and perform against the current challenges and role.
5. Complete reference checks. A lot of companies have shied away from checking references. I think the thought process is "they aren't worth doing because they aren't going to tell me the truth". However, always ask for them and always complete them. All references should be professional references and ask for a peer, subordinate (if applicable) and supervisor. This will give you a well rounded perspective of the candidate. Then with the feedback, evaluate based on the job.
6. Don't settle. I can't take credit for the saying but we have a company perspective on hiring – Hire slowly, and fail fast if it isn't working out. Take your time and be picky. Don't just hire a body. Hire quality the first time. Think about how much money and time (which is also money) it takes to hire talent. Post the job ($$), internal recruiter's time ($$), external recruiter ($$$$), time interviewing ($$), training ($$$), and not to mention the salary and benefit costs that fly out the window with a bad hire ($$$). From my experience, the average cost of recruiting using an internal recruiter is approximately 30% of the annual salary. This amount goes up if you use an external recruiter. And if you keep someone detrimental to the business for too long, you could look at 100-150% of the salary. Take your time and find the right person the first time. If you are on the fence – pass!
7. Think ahead. The pitfall a lot of companies get into is not thinking strategically around their staffing. If your company is in growth mode, waiting until the growth happens to start recruiting is already putting you behind the eight ball. When you are planning for growth within the business you have to think about the human resources that go along with it. Start recruiting early. In addition, think about when you have someone not performing. Do not shy away from a poor performer and give them transparent feedback. If you start to lean towards making a change, be transparent and let them know you are going to start recruiting for their position. However, posting anonymously is also a good option out of courtesy, but it is not necessary.
8. Build your internal bench, cross train and promote cross communication. Ask yourself this question, "Do you want to be an organization that promotes from within?" Another way of looking at this point is to ask who is my best performer? If that best performer would be gone tomorrow, with no notice, where would my business be? We here at Vantage Resort Realty want to be an organization that promotes from within and want to retain our top talent. With that said, we have begun evaluating our team and their strengths, finding out what each of them want to do with their career, and creating career paths with them within the organization. Someone that comes in as a seasonal Customer Service Agent could potentially grow into an Owner Relations Liaison, then a Junior Business Development Coordinator, and then into a Senior Business Develop Coordinator, etc. We have started working with local colleges and begun using students in most of our seasonal positions. That way, we can cross train them each year as they are completing school and when they graduate, they are ready to come on board in a permanent position.
9. Build your external bench, never stop recruiting and never pass on great talent. Every organization should be continually raising the bar with their talent expectations. In addition, if your organization is in growth mode or even it is an established organization, there will inevitably be fall out. With that said, for some positions, you should never stop recruiting. Set up a time every week or month, to passively recruit. Bring them in for interviews and start building your external, next man up, bench. Especially in positions where turnover is higher than normal, it never hurts to be proactive and have new talent ready to come on board in case you need them. In addition, someone may come in for one position but you may think that they would be great in another. Build the relationship and when the time is right bring them in. Better yet, you might come across great talent and find a way in the budget to get them on. It is always good to have great talent options in your back pocket.
10. Recruit in multiple formats. What works for one position may not work for all positions. Creating an employee referral program, and posting in local papers, online job boards, job fairs, and even open houses are all effective ways of recruiting. Mix it up and know that what works for one position may not work for all. For example, some free online job boards will work for some positions, but it is probably not the best way to recruit for higher level positions.
I would like to thank James for taking the time to share his insight on hiring practices that will help your rental business be successful. Follow these tips and your company will be setup for success moving forward!
James is a member of the Vantage team which is made up of experienced real estate & hospitality professionals with a passion for customer service and the Ocean City area. We love this town, and we know how important it is for our guests to be able to relax on the beach, stroll along the Boardwalk, and make memories in this beautiful place. Learn more about Vantage here at www.vantageoceancity.com