Over the past few months we have seen some scams and issues coming through a few larger portals because, on some level, the portals leave the deals up to the private parties. This will not be the case much longer as HomeAway.com has launched its newest communication management tool. This isn't a tool for HomeAway for professionals, or one that will even really compete with you at this point. It is a security measure for individual owners.
With this new technology, all communications done over HomeAway.com from an individual owner to potential guest will travel through HomeAway.com servers. There are a few main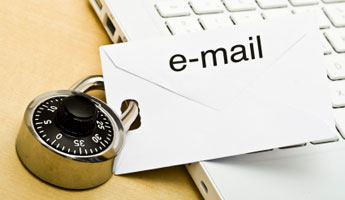 objectives behind this, one being to try to eliminate "leakage". Leakage is when a renter finds a property on HomeAway.com but then communicates the deal privately, eliminating HomeAway.com from the percentage paid. This is a good thing for professional managers as these leaked prices were very hard to compete against.
Secondly, HomeAway.com is looking to crack down on phishing scams where a homeowner's email is hacked. In these instances, a renter may communicate with who they think is the owner but are actually sending their money to unknown sources. By controlling the communication, this will be much easier to manage.
While the communication ownership seems like a frightening new development, there are certainly positives for the professional manager that will come out of this. It will now be easier to compete based on listed prices as well as a hopefully improved trust in your portal listings, making sales easier. At this time, HomeAway.com has not mentioned a push of this system into the professionally managed listings as that would not combat any of the main points they described. With the summer season coming into everyone's minds, now is the time to prep your listings for all the summer RBO listings you will compete with.