In the ever changing landscape that is todays business world, startups seem to be the ever new trend. Its not every day that a startup in the vacation rental industry makes news waves but that is exactly what is happening with tech startup Cozy.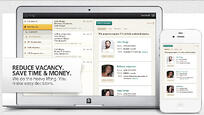 Cozy is a tech startup based in Oregon and San Fransisco and they are looking to redesign the rent game. Their focus is to revamp how rentals are done with an emphasis on simplicity, efficiency and an invigorating youth brought to an age old industry, rentals.
Some of the newer features that Cozy boasts include tenant screening, simple payment processes, and with its latest aquisition, a push into distribution. Landlordology is a free informational website that caters to landlords looking for updates and relevant news topics.
""Joining forces with Landlordology makes so much sense: We're fundamentally improving the building blocks of an industry for which great design has never been applied. Renting hasn't really changed in centuries!"
So with this new creative and innovative company entering the market, where does this point the industry future? Over the past year we have seen more startups and mergers entering our industry, yet we continue to see outdated practices. At Barefoot, we are looking forward to more innovative and forward thinking companies entering the industry as it will only result in a better overall product.