As you know, Barefoot considers vacation rental scams to be one of the biggest issues our industry is facing at the moment. Therefore, we have decided to highlight as many cases as we can to spread the word and make people more aware of this problem.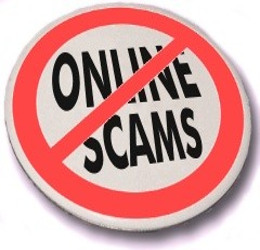 This time scammers have decided to steal money from unsuspecting victims by copying legitimate listings off of DestinGetaways.com, and then post the listings on other legitimate vacation rental listing sites.
John Paulsen of Destin Getaways has now made changes to his website so it is no longer possible to copy and paste anything. We believe more rental agencies should look into doing that, as it will make it harder for scammers to steal pictures and descriptions off of websites. Another option is to put your company name over the top of the picture in a place where it is difficult to Photoshop the name out of the picture.
Making lemons into lemonade, when all of us find these fraud cases it is crucial that we push these out to everyone and anyone in the industry. This is why a buyer wants to go with a professionally managed company, take a credit card, get a legal document, talk with the agency or go visit the agency and the property, check the better business bureau or local chamber of commerce, review their web site or one of the many other things that distinguish a professionally managed agency from a for rent by owner. Barefoot still believes that the number of frauds are much higher than what we get from the press, and when the National Consumer League publishes an article on their website with tips on how to avoid travel scams that to us is just another acknowledgement of our need to be vigilant and share our stories.
For the full article regarding this case, please use this link. There is also a news video available.