With the summer winding down, Canadians have flocked to vacation rentals from Coast to Coast. The Canadian vacation rental market took a huge leap forward this summer season both in terms of popularity and ease of booking.
Backed by Canada's largest communications company and a massive media campaign CottageCountry.com saw massive expansion in their audience, property inventory and exposure. CottageCountry.com was featured in major newspapers, TV shows and successfully ran a major Radio and online marketing campaign across the entire Rogers Network.
With major exposure and interest in the site, two new sister sites were launched to serve different Canadian Niche Markets. BedandBreakfastCountry.com and ChaletCountry.com . All three of the sites have now been put together under our parent brand of HolidayRentals.ca
We are very excited about the Fall and Winter Season with expectations of sending Canadians to vacation rentals both domestically and into the US. Snowbird season is fast approaching and combining the strong Canadian dollar with the popularity of our Holiday Rental Network we expect many Canadians to be sourcing out warm accommodation destinations with us.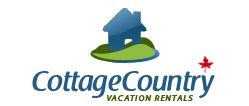 As you all know(or should) Barefoot Agent 3.0c is the only vacation rental system that currently links with Cottage Country. We are big fans of niche and the Canadians are just so close. For the first time in years, the Canadian dollar is stronger than the US dollar. So while many Canadians have flocked here for shopping for years, because we dont tax as heavily in the US, their dollar now buy more than ever. It is sad state for the american economy, but a great opportunity for companies that focus on those Canadians.