Breckenridge Suing Online Travel Agencies:
Barefoot Technologies has always strived to adapt to the market, economy, and needs of our professionally managed rental clients. We are currently highlighting a number of issues that highlight the advantages of these clients over the Rent by Owner model. In this blog, we talk about paying taxes and law suits and local tax authorities starting to tighten up on the fraud by owners.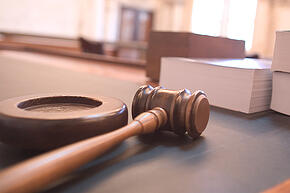 Recently, several news reports have come up regarding lawsuits where Rent By Owners and large online rental companies (OTA's) have not paid taxes and are being sued by the local government.
The town of Breckenridge, Colorado, has filed a law-suit against multiple online travel agencies, including Expedia, Orbitz, Travelocity etc. According to the town's officials, these travel agencies have failed to pay the necessary lodging and sales taxes in full. For years, the travel agencies have bought hotel rooms from the town at a low price and then rented the same hotel room to their customers at a higher price. However, the travel agencies have paid the taxes and fees only on the lower prices and not on the mark-ups. In addition, the travel agencies have charged the customers the full taxes owed on the final price of the room. Since this has been going on for a decade, Breckenridge has estimated to have lost around $1 million in unpaid taxes and fees.
In another case, St Helena Planning Commission is passing regulation to crack down on illegal short term rentals. "Illegal rentals are easy to find using websites like Vacation Rentals By Owner and Homeaway, said Chairman Galbraith, who undertook a similar research project when he chaired two committees that produced exhaustive studies of St. Helena's water supply" Many think that large sites like Homeaway ensure reliability and legality. However, as we are learning, these large mass produced software systems are failing to meet the individual needs of each client.
Read more: http://napavalleyregister.com/star/news/local/report-illegal-rentals-thrive-in-st-helena/article_ade6822e-ea34-11e0-8a86-001cc4c002e0.html#ixzz1ZwJt39rL
In Colorado, the Colorado Association of Ski Towns has been formed to seek out any illegal rental scenarios. They believe that the tourist season brings heavy traffic and stress on the economy and infrastructure which the taxes for short term rentals were designed to alleviate. By avoiding these taxes, renters are getting to use the tax dollars that other legal companies have to pay.
By using a professional rental company that uses a good rental system, solid trust accounting and follows the law owners stay away from the suits and fines that Towns, States and the US government are starting to seek for fraud. A rental company does rentals for a living, not as a hobby, they know the rules, have systems to handle the ever changing rules and take on the liability protecting their clients and their homes.
http://www.denverpost.com/business/ci_18865816
http://napavalleyregister.com/star/news/local/report-illegal-rentals-thrive-in-st-helena/article_ade6822e-ea34-11e0-8a86-001cc4c002e0.html#ixzz1ZwJt39rL