Ever wonder about all the interesting features that Barefoot offers, but you can't keep up. Well this is your chance to find out. Over the next few weeks I will be writing a blog about several different unique components of our software for our readers to see. If there is a specific aspect or program you would like a write up on then comment below and I will tally them to decide the next write up.

The first functionality within our system I will be writing about is the Owner Access. One of the driving goals behind our Owner Access is to empower your owners to be more involved in the process of managing their property. They have already put their trust in you as a company to manage their property effectively, so why not show some mutual trust. With the internet, it is easy for your owners to access your site to see their property. Our clients have told us they want to use all the technology they can to empower owners to be more a part of the process.
Eight years ago when we came out with this functionality we were miles ahead of the industry and to this date no one has come close to catching up with our functionality. Part of the reason is that our clients have lots of great marketing and efficiency suggestions and needs.
When an owner logs into your owner access system, they typically see our Message Center, Account, Properties as well as several customizable tabs.
The Message Center is relatively simple tool to use yet profoundly important. It creates a steady communication stream between you and the owner, regarding anything that you want to share with all your owners from office hours, special notices, reminders and more. The Account tab allows the owners to not only see their client profile data, but to also edit specific amenities that you have given access like home address, phone, but also CRM data like best contact, birthday or what every you deem important. The owner can enter their credit card in a completely PCI compliant system if you do property management and you want to be able to batch charges if rents cannot cover monthly expenses. Similar in functionality to the account tab is the Properties tab. An owner is able to view and/or edit fields you provide access to. As you know in Agent 3.0c you can create unlimited amenities and in this section owners can assist you in updating the property information including any upgrades they have made to the property such as a new carpet or adding a hot tub. In addition, each owner can book the property for themselves through this feature, instead of calling the office and having you do it. The tool is flexible enough to provide different options for different owners. Work Order, What do your owners do when they need work done on their property, or have a question they would like answered? They probably call you, or they send you and email. With this tool, they can create a work order, you can all reply back and forth, and everything is documented within the Barefoot system. Reports allows owner to see their owner statements but you can also attach a monthly newsletter to the statement so you can better explain what is going on in the industry, new offers and focus on communication with you owners.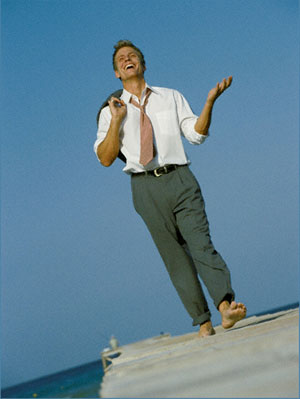 Pine Acres a long time client on Cape Cod, started using Owner Access about 3 years ago.
"We cannot say enough about Barefoot, Agent 3.0c and Ownernet. The support is extremely quick and efficient. The software's flexibility, ability to be customized and the staff's interest in our business allows us to stay ahead of our competition. Our owners love the Ownernet and we think that Barefoot's social media products are revolutionary."
In my next blog in this series, I'll share with you one of our unique social media tool, Advanced Owner Access. This functionality is redefining the industry
If you have any questions on Owner Access please feel free to comment below or e-mail me at adam@barefoot.com or call us at (877) 799-11110.