This week we are focusing on one of our social media tools-Advanced Owner Access. It was built 7 years ago when we started to look at social media. Social media from our perspective is not Facebook, Twitter and linkedin, those are just new automated tools for social media. Social media is empowering those that love, worship and are devoted to you with the ability to assist your business. Obviously owners have made a commitment to you, they trust you and that is the bases of most social media-Trust. We have talked about trust before in our blogs-, take a peak by clicking here.
Here is the logic behind this tool. Owners where once Tenants, they fell in love with the area and decided to buy a property or two in the area. Owners surround themselves with people just like themselves, except many of their friends, family and associates may not have made the commitment to buy in the resort area. In addition, while all owners are proud of their properties, the ownership is not something that often comes up in a conversation. But, a friend who knows of the owner's property trusts that property and the property management company the owner works with immediately. What needs to happen is the connection.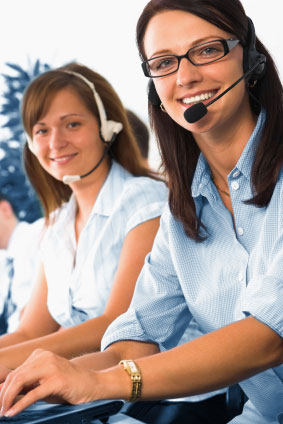 Barefoot Agent has all the owners' property information, so we decided to give owners their own web sites. As an agency, you already have web pages for each owner and you can give that URL to the owner, but it is most likely long and impossible to remember. In Advanced Owner Access we made it simple-the owner can pick their own url within reason, something that they remember.
They then have a number of options. They can place that URL on an electronic classified at work or with any social group they want. For example, John Doe works at a hospital. Everyone know John, and by putting his URL on the hospitals electronic classified, he is announcing to his social circle, I have this property. For those who are interested in the area and like John, they are immediately drawn to the property and trust of the property and the property management company is immediate.
We also have links to those social media tools like CraigsList, Facebook and others that take into account our 7 years of experience. We have found that each owner's social network is larger than we originally realized. For example, the average Facebook user has 130 friends (https://www.facebook.com/press/info.php?statistics) which means that each owner immediately has a focused, trusted link with 130 potential renters, and each friend also has 130 friends. Our average Barefoot user manages 170 properties, which means approximately 170 owners that equates to 22,100 direct potential clients who trust and a second tier of 2,873,000 prospects.
And that marketing campaign cost you the time to motivate your owners into using the tool, but was cash free on your budget. In addition this is a marketing campaign that is so niche that it would be next to impossible to reach on your own.
Myrtle Beach Resort started using our owner access in 2009. In 2010, one of their owners booked $250,000 in rentals without ever talking with a prospect or the resort. The average rental is $2000 in their complex so that is about 125 reservations. If you can get 10% of your owners using this tool other marketing aspects become secondary.
Barefoot's history of firsts in unparalleled by any other rental software company and this is just another example of how we, with our clients are changing the nature of vacation rentals. If you have any questions about the information in this article feel free to post in the comments or call and ask us directly.