Have you ever had Ben and Jerry's Ice Cream? How about seeing the HGTV Dream Home? Well if you have heard of either of these then you know about Stowe Vermont. It is a small Vermont town with all the character one could hope for, and a booming ski economy to boot. Recently I went to visit a customer in Stowe, Stowe Country Homes for a little insight into the daily life that happens in a vacation rental management company.
If you are a client reading this, then you should be aware by now that we are currently looking deep and hard into how happy you are. If you are not a client already, then we just spilled the beans. In an attempt to gain more insight into what is important to the companies who we wish accommodate, I traveled out to one and sat in for a day.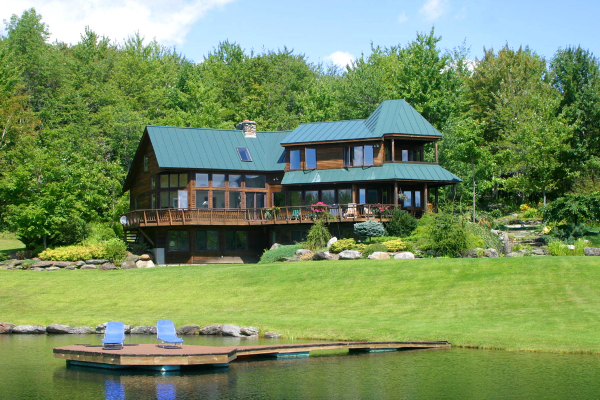 What I witnessed was an interesting mix of charm, technology, hospitality, and good nature. As the day progressed I learned a greater understanding of what our clients go through every day. One humorous call came in for 15-20 men looking for a getaway cabin, needless to say the agents were not so eager to rent out their finest homes. Other things that I noted were the importance of balancing both the happiness of the home owner and the renter. Being the middle man is not the easiest but Stowe Vacation Homes handled everything very well. So well in fact that Trip Advisor took note and and comendded them for their service.
Overall, we are making a large push here to make sure our clients are as happy as we want them to be. The main goal behind the survey and these visits is to help our clients grow and utilize everything the system has to offer. Within the system, Barefoot boasts some of the most advanced features in the industry and we want to make sure your company is pushing the limits of what it can do. We are constantly striving to understand where each of you are and where your market, and the industry is going. Do not settle for standard, with the new trends and companies moving into the market, this industry is maturing and now is the best time to make sure your company is ahead of the curve. Thanks for the hospitality Stowe Vacation Homes, thanks for the insight and thanks for being a customer.