With the struggling economy, our industry has been in a fickle situation. Despite the economy and leisure spending going down, vacation rentals have stayed relatively strong. We have had several ideas as to why this happened such as families traveling shorter distances, or pooling vacation plans with others to cut cost. If you would like to read more on these feel free to check out our blog on the topic.
The Obama administration announced its National Travel and Tourism Strategy on May 10th. The administration seems to be aware of the possible attributes that an influx of travel can give to the economy, among other things.
"The National Strategy sets a goal of increasing U.S. jobs by attracting and welcoming 100 million international visitors annually by the end of 2021. This is no small effort, but the opportunity for economic growth and new jobs is too great. The travel industry stands ready to work with the Administration in achieving this goal."
Riding the coattails of this revelation, the travel industry has created a reported 50,000 new jobs last year alone. According Cathy Keefe, the travel and tourism industry supports over 14 million jobs and adds nearly 2 trillion dollars to the American economy. These astonishing numbers are all coming right out of a recession, despite an overall industry earning of 152 billion last year.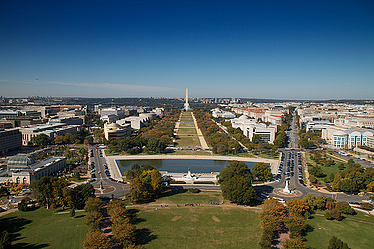 Photo By: Rob Shenk
The announcement came during National Travel and Tourism week here in the US. So how can you be best prepared to take advantage of this? Understanding the international market in your area is crucial. For example foreign guest typically stay twice as long due to the travel cost. This creates an opportunity to offer concierge and upsell services, a chance to provide the Disney experience. If it's too complicated then link to large portals with access to large foreign numbers
We recommend linking to portal that have an international following. Large sites will be obvious targets for foreigners looking to travel, but the smaller niche markets may be surprisingly strong. Give us a call if you have any questions on international business or on our portal programs. Barefoot boasts one of the largest and most diversified portal programs in the industry.
http://www.ustravel.org/news/press-releases/us-travel-hails-national-travel-and-tourism-strategy
For questions on the article contact:
Contact:
Cathy Keefe 202-408-2183