Barefoot has always had an eye out for scam trends in the VRBO and Rental Home market. We decided to make a checklist of 5 simple steps you can take to avoid finding yourself mixed in a scam.
1) Never pay with a wire transfer or Western Union. Step one is pretty simple and is arguably the easiest way to detect a scam. One of the more popular story lines is that the homeowner is out of the country and humbly requests a wire transfer to simplify the process. Wire transfers or western union type transactions have very little security and are rarely if ever used by a legitimate rental company. Avoid at all costs
2) Speak to a real person. Many scams are run via e-mail systems as fake accounts are very easy to create. Be sure to speak to an actual person and make sure that they stem from a legitimate company. This method was very safe until we heard news of a man breaking into homes and acting as the agent to perform a showing of the property while performing the breaking and entering.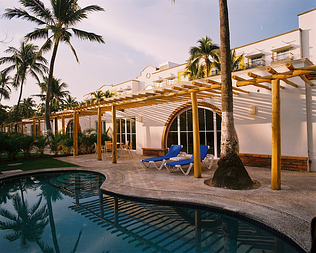 3) Use a credit card. A credit card company makes it living off many different aspects of their transactions, one of those being security. Many C.C. companies will be able to track and stop payments in fraudulent cases. This also ties in with the credibility of a rental. If the agency or owner of the home has no way to process any type of trackable payment, their credibility goes down.
Photo by: kivc
4) Do your research and know the value of a rental. This one falls under the old motto that "a deal too good to be true, usually is". If you are trying to rent an ocean front property, on the southern coast of California, seated next to a Hollywood legend's mansion, all for $500 a week then it is probably safer to rent a different property. Be smart about your rentals as you would any other purchase you make.
5) Use a brick and mortar vacation rental company from the area. Vacation rental homes are usually rented out by the owner or by a private company with rights to rent the home out. We are not saying that homes for rent by owner are not safe. In fact, Homeaway.com, the largest database for homes for rent by owner, had several scams come through its system. The fact is that a vacation rental company exists for the exact reason you need them. They are credible, safe, reliable, and certified. Many states have legislation to ensure the validity of these companies. Another note is that in all of our research, we have yet to hear of someone scammed by a vacation rental company.
So what does this mean for your next rental? We are not trying to limit your search options, or force you to function a specific way. We are trying to enlighten you as a renter, and to make the life of a scammer even harder. Use these 5 steps as a checklist to avoid losing out on your money, the more points your rental hits, the less likely you are to be involved in a scam.