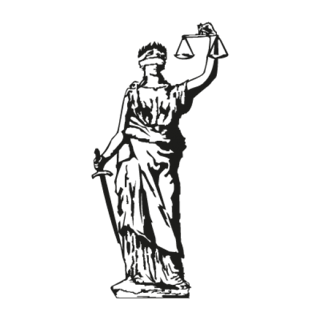 In November I attended the VRM Intel conference in Destin and came away with a new-found interest. Advocacy for Short-Term Rentals (STR). Most of the participants attending were from Florida and in attendance was Dennis Hanks, Executive Director of Florida VRMA. I listened to Dennis and others talk passionately about being united and taking action in the fight for fair legislation and representation for the STR industry. This really inspired me and I felt that I wanted to get a bit more informed to see how I might be able contribute to the cause. Keep in mind my perspective is a little different in the fact that I am coming from the Vendor side of the business. However, my livelihood is indirectly affected by VRM's being able navigate the many hurdles of running a successful business which includes Short Term Rental Regulations. I also recently moved to Asheville, NC, which has a STR ban within the city limits.
I was not sure where to start, but I got some advice to look to VRMA. If you are a member of VRMA there is information available under member resources on their website. Even if you are not a member you can reach out to Greg Holcomb, Senior Advocacy Coordinator for VRMA (gholcomb@vrma.com). Coincidently VRMA had a December Webinar Titled Strength in Numbers: Building a Short-term Rental Alliance. This was a very informative webinar which had Matt Kiessling a leading national expert on short-term rental regulation and VP of STR Policy at Travel Tech as the presenter.
Matt Kiessling recommended that VRM's and people looking to get informed and wondering how to take action visit the Short-Term Rental Advocacy Center. I am just seeing the tip of the iceberg at this point in regards to the information available and all the work that folks in this realm have done and continue to do. The STR Advocacy Center has provided an STR Advocacy Guide that can be downloaded by anyone. They say that the goal of this guide is to provide owners, operators or hosts with a simple guide that helps to walk through the process of advocating for smart short-term rental regulations with local policymakers. This is a 40 some page guide that has great information and best practices for the Vacation Rental Industry to follow. To highlight the main sections/steps in this process:
Assess the Situation
Get the Facts About Short-Term Rentals
Begin to Organize
Build an Online Presence
Craft Your Arguments
Connect With Policymakers
Amplify Your Message
Continue to Engage.
I encourage anyone interested to go to the link I provided earlier and get this guide. I am just beginning the journey of being more informed regarding STR Advocacy. I am a part of the Vacation Rental Industry and I feel I need to be more informed and spread the word. I am sure I will be writing about this more in the future hoping I can help to fight for fair representation of the VR Industry.
Barefoot will continue to look at the impacts of vacation rental management legislation that impact our industry throughout the year.