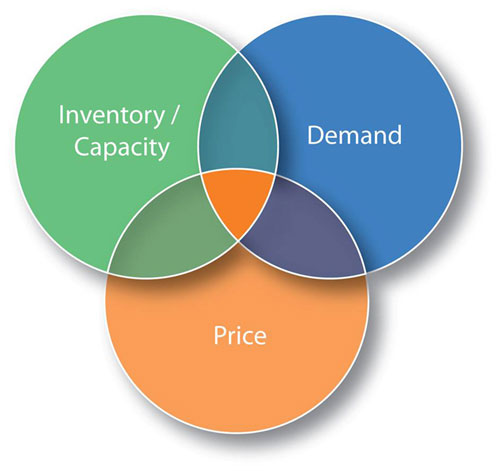 I recently interviewed George Volsky, Vacation Rental Management Industry Expert. Barefoot is pleased to announce our integration with George's pricing tools. George has wide ranging industry knowledge and I wanted to explore the topic of his evolving opinion about what is important in vacation rental management software. I share his thoughts below.
Claiborne: How would you characterize the vacation rental industry and where are the pressure points?
George: "There is so much change in so many aspects in the nature of the vacation rental industry. We see money being invested in distribution, with many companies trying to get in the middle between the consumer and the vacation rental management companies… like paying a toll. There are those who started as rent by owner and traditional mainstream rental managers, being able to grab territory without service facilities in the region, relying heavily on technology to be able to do so. I also see the market maturing, which results in the condition of no more growth. This means that consolidation will continue to happen, with the stronger getting stronger and using pricing power to compete.
In a mature market there is no way to grow unless you are stealing your competitors best homes. Everyone thinks they can do this with marketing… getting a better call to book ratio. But I would suggest that this is a poor way to approach this and it is too expensive. Sometimes you can achieve growth through more reservation or reservations with a higher rate. But you will still end up with homes that have vacancies during seasons that matter. Your issue is trying to fill those gaps, including how to discount the price without cannibalizing your rates.
Pricing is the last frontier. The most sophisticated companies are on par with pricing in their markets. There are very few who have taken this to the top level. There are companies out there who know that they can scrape the web for occupancy, the can hire a statistician on staff, and the can go from 6 seasons to 52. It's difficult to do this well and it is coupled with expense.
The follow on for me is thinking about yield management for vacation rentals. It is challenging how to find the information to structure this. How do you know what to do? The airline industry and hotels had the benefit of understanding how to control this process by matching supply to demand. Our vacation rental supply comes from home owners that are not centrally controlled or planned. We don't have good information about our competitors and inventory. Moreover, airlines and hotels can over book by understanding that a certain percentage will be no shows. We can't do any of that."
Claiborne: You mentioned that your perspective on vacation rental management software has evolved. What do you mean by that?
George: "What I am looking at is a whole new game. What used to be important was a connection with vacation rental software companies that had a lot of clients… it was the smart move to ally yourself with larger companies. That's why I advocated for the merger of Instant Software, Property Plus, Entech, and Software Dynamics. Having lots of customers in one bucket, like HomeAway, was a powerful tool to sell and there was perceived power in numbers.
When I become more interested in Yield Management for the vacation rental industry, I came to understand that the initial intention of leveraging data inside of these larger system was completely directed at reports that dealt with operational issues. However, none of the reports in the systems are prepared to assist us with what we are dealing with today.
That's when I started to see the value of switching from an emphasis on big companies to agile, boutique software systems that can customize, like Barefoot Technology. We are dealing with a need for change and flexibility. The big companies will only make changes when the need has been identified by a significant percentage of their customers. But early adapters must have flexibility. Flexibility that is fundamentally not an aspect of larger, institutional companies.
I am interested in companies that do custom work… they are the only ones that will keep pace and are the key to early innovation. It will mean the difference between who is the winner and who will be absorbed."
Claiborne: What is your current focus in the vacation rental industry?
George: "I am excited about two aspects of the industry right now. The first is working with companies that want to implement pricing tools to get more revenue from your best homes and those of your competitors. For this, I want to work with customers who have access to a customizable vacation rental management solution.
Second, I am looking at smart home technology as a potential platform for innovative low cost vacation rental management over wide territories without limitation."
Claiborne: Thank you for your time and your expertise. Please reach out to George if you would like to have a conversation with him Volsky.george@gmail.com.
George: Thank you. It's always a pleasure.
George Volsky is one of the industry's most experienced consultants and analysts, whose educational seminars during the past two decades have focused on evolving industry needs and opportunities. George has consulted for some of the nation's leading management companies, served as director of research for Escapia and Instant Software, served as the industry consultant for the 2008 PhocusWright study that sized the vacation rental industry and worked two years for HomeAway as community manager.