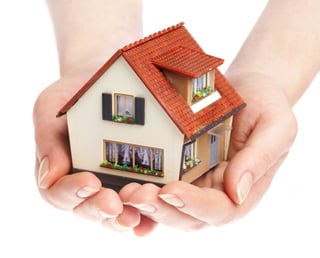 Barefoot Trust Accounting 101
Barefoot is a property based, trust accounting system. This means that money comes into the trust account via invoices. That money gets held in the trust account (or escrow account) until the appropriate time and then gets paid out of the trust account via bills.
Barefoot uses what we call "due dates" to determine when money is due to be paid in and out of the system. These rules are set up when we go through our Business Rules Matrix with each client and is included as a part of our contract, so that both parties know what is planned to be delivered. This is especially useful for our customers that face complex commission structures, pay in or pay out rules, or multiple taxing entities.
Barefoot's accounting is often described by our clients as a transparent system. Every time a charge is created for a guest, owner, or vendor, the invoice and bill are automatically created within the Barefoot system with the rules for when the money is due to be paid in (usually from the guest), and when the money is due to be paid out (usually to vendors). Once the system is set up, the invoices and bills are created automatically depending on the rules that have been set up in the system.
Month End and Batch Concept
The way most of our customer do month-end accounting in our system is via the Batch process. The concept is easy. Simply put, the system looks at all monies that have to be paid out since your last batch (Bills), lumps it into one statement, deducts monies owed (Invoices) and gives you a total to pay the owner or vendor or tells them to pay you if in arrears
Generally speaking, most folks pay their owners and vendors once a month, with cleaners usually paid more regularly. But you may create batches and pay vendors and owners out as often as you want.
Mostly, you are going to create two sets of batches – one for properties (owner statements) and one for vendors. In Barefoot, we consider YOU, the vacation rental managemr, to be a vendor.
All money that has not been paid, with a due date that is on or before the date of the batch statement will be available to be paid with each batch, whether it is owners, vendors, or even tenants (such as a refund of some sort).
There are THREE stages to a batch – Open. Recorded. Closed. There is some flexibility with how you manage this information, and in some instances, these stages can be reversed and/or deleted up to a certain period of time.
Open Batch.
This allows you to take a snapshot of the transactions, and evaluate the contents of the batch. You may edit folios in an open batch. The logic is to allow you to look for errors in the batch. The open batch is reviewed, and then RECORDED.
Recorded Batch.
The recorded batch LOCKS the folios, which means that no changes may be made to them. It also now allows you to assign a check number to the payee and print the checks inside of Barefoot. Once you have paid everybody, the batch can be CLOSED.
Closed Batch.
The closed batch completes the transactions with monies that are OWED to you – and carries them to the next month. When this is completed, the property batches will be available to the owner online, or statements can be printed and mailed.
This is just a simple explanation of how Barefoot's comprehensive trust accounting system works. We talk to vacation rental management companies every day that are looking for unique functionality to provide them with efficient accounting. If you are struggling with your accounting and are relying on manual processes to keep your accounting straight, I would like to suggest that you have a conversation with us to see if we can tailor our system to automate your processes. I look forward to hearing from you if that is the case. Please contact sales@barefoot.com.