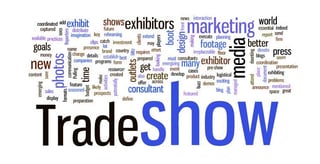 Each March – May and September – October I know I can count on two things to happen in the Hospitality Industry…The seasons change and Tradeshows occur. I won't go into detail about the seasons, but I thought I would talk a little bit about tradeshows. I have been attending many types of tradeshows since 2005. The first one I attended for the Vacation Rental Management Association was the National VRMA in Atlanta.
I have also been to HITEC (Hotel), ARDA (Timeshare), MTS (Mountain Travel Symposium), and many regional and other related industry shows over the past 12 years. As an exhibitor, my main goal is to put my company's best foot forward. This includes: connecting with current clients, networking with technology partners, taking time to learn about the industry and being there to connect with and answer questions that potential clients may have.
Specifically, for the Vacation Rental Industry Barefoot has just gotten back from the Eastern VRMA show in Savannah and from Mountain Travel Symposium in Banff (Canada). We also will be attending the Florida VRMA (Xtravaganza) in Orlando at the beginning of May.
As an exhibitor, I notice that there are many types of attendees that will come to the show. You have the newbies that just don't know what to expect and have a sort of deer in headlights type of look, the veterans that you have made friends with or recognize, the strictly business type that are there to hit specific booths and have a plan, the averters…that when you make eye contact and smile, they will look away and walk quickly from your booth, the truly interested that want to learn about your product/business, and the swag collector/contest seeker.
My goals here is to offer some advice to attendees on how they can make the most out of their tradeshow experience.
Before the Show:
Have a plan. Tradeshows consist of Education, the Exhibit Hall, and Entertainment/Networking. Be sure to look at each of these areas and plan accordingly with your team to make the most of the show.
Education. Talk to your team to figure out what education sessions are important and who will be attending the different sessions.
Exhibit Hall. Figure out what vendors are important for you to speak with. I recommend making appointments beforehand with exhibitors you really want to speak with. This is also a fantastic opportunity to make time with exhibitors that are already your partners. If you have an issue or a concern you have a captive audience.
Entertainment/Networking. Find out what the events/parties that are planned ahead of time and know what you and your team are going to do. There usually is one night where an event is planned that everyone can attend. However, there are smaller parties and events that are sponsored by exhibitors and invitation only.
Divide and conquer. Depending how large the tradeshow is, develop a strategy with your team on what education sessions and exhibitors each of you will visit. Make sure each team member reports back with notes and what they learned.
Travel Plans. Make sure to book hotel and travel earlier than later. A lot of times the block for the hotel the show is at will sell out. I always prefer to stay at the hotel where the show is being held.
Attire. I have seen all sorts of fashion at the different shows. You should have an idea of your industry to know what is acceptable. The Vacation Rental industry is fairly casual. The most important thing though is to make sure you have layers. These shows can get cold…even in the peak of summer. They crank the air conditioning and you are left with what is on your back. Also, don't forget to wear comfortable shoes. Lots of walking and standing around.
Food. Bring some healthy snacks or plan to eat sensibly. You are not getting a lot of home cooking at these types of events. Try to have something healthy at least once a day.
Essentials. Don't forget your business cards, phone/computer charger, and anything else that helps you to keep running your business.
Download the Show App. Most shows have this. It will list attendees, exhibitors, events, education/seminars, etc.…They are very helpful.
At the Show
Review plan with team daily. Make sure everyone knows what they will be attending and when you will be meeting.
Be flexible. You may find out that you don't want to go to a certain networking event and attend something else. Or an education session does not look to be of value anymore. The shows are meant to be fun and helpful. Make it work for you.
Be in control. If talking to Exhibitors let them know you don't have a lot of time, and get to the questions you want. Believe me exhibitors will appreciate this more.
Wait to make decisions. As an exhibitor, I would say you should almost never decide to purchase a product or service at the show. Unless you have been in talks with this exhibitor for a while and you understand what, it is you are buying, wait until you get back to your office. There is not a lot of time to really understand everything that an exhibitor is trying to sell you at an event like this. Everyone is rushed, it is noisy, crowded, and you just don't have the full attention of that exhibitor.
Have no fear. Don't be afraid to ask "dumb" questions to anyone and everyone. This is how you learn in this industry. It is changing rapidly and this is one of the best ways to keep up. Exhibitors love when people ask questions it makes our job easier. We want to help and we also want people to do well with their businesses.
Keep Moving. If a booth is crowded move to the next on your list. There are plenty of times during the show when there is hardly any traffic in the exhibit hall. Maybe one of the education sessions is a dud. Get out of there early and go to the exhibit hall.
Have Fun. Don't forget to enjoy yourself or take some time for yourself during these shows. They are long and tiring.
After the Show
Write Up. I would recommend having each team member write up their take on the tradeshow as well as an overview of each session they attended and exhibitors that they connected with.
Meet Up. Have a meeting to discuss the event and the write up each team member completed.
Follow Up. Be sure to follow up and review all materials collected, contacts that are of importance, and exhibitors you want to speak to more.
The Vacation Rental industry is full of smart people that are willing to help and share their knowledge. Making sure you take the time to plan your next event will surely benefit you and your business in the long run.