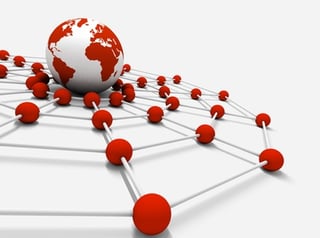 Barefoot Partner LeisureLink authored this blog post. Thank you Michael Charalambous!
The HomeAway's and Airbnb's of the world regularly publish reports of outstanding vacation rental returns, owners covering three-quarters of their expenses, bringing in over $27,000 annually in revenue, paying the mortgage with ease. Most property management companies (PMC's) report increasing owner demands as these reports raise expectations for return on investment.
To meet and ideally exceed owner expectations as well as maintain healthy operations, every aspect of channel management and distribution must be optimized. It is all too easy to think that rate parity clauses limit a PMC's competitive edge. Quite the contrary, there are multiple ways to generate higher ADR and increase OTA rankings - we call them the "7 Deadly Sins of Distribution."
The 7 Deadly Sins - when considered as a whole will generate overall greater presence among travelers and increase occupancy (i.e., in order to be truly successful all 7 must be implemented), but let's start with two tactical favorites that generate increased revenue.
Deadly Sin #2: Stagnant Rates
Stagnant rates are akin to washed out photos and polyester bedspreads. They signify that the management isn't staying ahead of the curve. Flat rates that don't adjust with market changes in demand result in lower ADR. The bottom line is that if inventory is at a premium prices should increase. If events, holidays, or seasonal shifts are on the horizon, rates should increase. Conversely, if inventory is not moving, promotions should be created to stay competitive with neighboring rentals. Understand local pricing of similar unit types to keep rates fluid and profitable. The most effective approach is a full yield management strategy—see Deadly Sin #7. Suffice it to say that there are varying degrees of revenue management and every step up is valuable.
There is a secondary underlying issue with stagnant prices. Rates are a reflection of the brand. While unchanging rates may be in line with the market some of the time, they will inevitably be out of sync with the market at other times. Rather than snapping up a property because it appears to be a good deal, guests are likely to question if it is up to their standards and pass on it for something they feel confident will meet their needs.
Deadly Sin #4: No Promotions
Many times promotions are used reactively as a response to low demand or lower than projected occupancy. Contrary to popular belief, promotions should be a constant consideration in rate and marketing strategies.
Distribution channels value promotions, and fortunately so do travelers. Forty-seven percent of
US travelers report that special offers play a major part in booking decisions, according to a 2015 TripBarometer, and 80% of OTA bookings include a promotion. They also provide an opportunity to highlight property assets and tailor messages to different market segments - families, seniors, multi-generational travel, and so on.
Sometimes overlooked, however, is the essential role promotions play in OTA algorithms. The presence
of promotions is integral to OTA placement: properties with offers rank higher than those without.
In fact, accommodations with promotions have opportunities to receive highlighted exposure with bells and whistles, like banners, that draw attention to the offer.
With LeisureLink's syndication tool, one promotion can be created instantly and syndicated with the click of a button to over thirty channels.
When crafting promotions, there are four primary types from which to choose:
Percentage off
Free night
$$ off
Upgrade
LeisureLink tip: Focus on percentage off and free nights - they perform best.
Approached strategically, promotions do not lower revenue. Ideally, the increased presence alongside a well-constructed promotion increases revenue.

For instance, percentage-off promotions receive the most bookings, especially when they are tied to the number of nights. Travelers are encouraged to stay longer (and potentially spend more ancillary revenue), thus minimally impacting revenue. Typically this looks like two nights with a 10% discount, followed by three nights with a 20% discount.
On occasion, rates can be increased in conjunction with the discount to reach target rates. However, it is essential to review the competition's rates and promotions to determine if this is a competitive scenario. While OTAs will make exclusive promotions available, offers do not have to be delivered to every channel. In the interest of both rate parity and algorithm placement, it makes sense to distribute them widely. 

While the world of distribution can at times be puzzling for PMC's who have more access to more channels than ever before, a smart technology solution paired with equally smart strategies for its use (which a true partner in technology readily offers) will turn distribution into a simple and profitable solution to increase occupancy and owner satisfaction.
Get the complete (and complimentary) 7 Deadly Sins of Distribution eBook for more in-depth strategies to increase OTA presence and bookings.