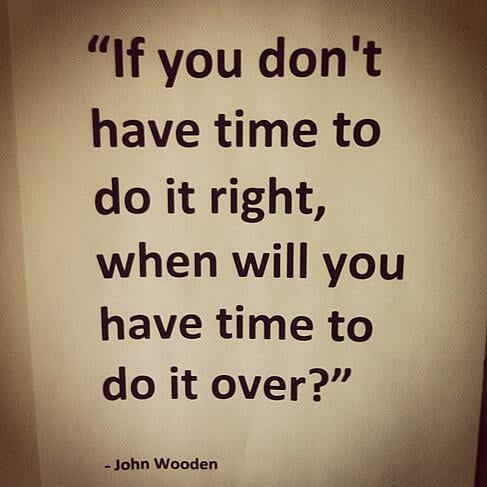 One of the most significant pieces of changing from one vacation rental software to another is a successful data port. At Barefoot, we suggest the following ten components are part of every successful data port.
Identify a subject matter expert on your team. This person has institutional knowledge about your data and business processes. This is especially important if your company has gone through multiple migrations.
Take the opportunity to clean up duplicate data and fields and formatting in your existing system. An example might be owner records that don't have proper capitalization.
Find a technical resource on your team who knows how to export information. If not, formulate a game plan.
Identify what property specific amenities and data that you want to include and build in the new system that you don't already have. Sometimes the system is old enough that you cannot put into new information. In newer systems, you should have unlimited amenities.
Identify a means to map data for different components of the system. For example, how will you associate a property to an owner?
If you've been using codes to mean something, take the time to look at how you might best create new amenities that will create efficiency, suck as a drop down box.
Don't put the cart before the horse and create your own spreadsheet. A proactive software solution will have templated worksheets that will target specific types of information so that they can be most effectively imported. Your software provider will advise you as to the appropriate time to pull different sets of information.
Take the time now to check for duplicates. The best thing about a data port is being able to clean up your data. This is your most valuable asset. Treat it as such.
Make sure you are working with a trusted partner who understands the importance of an effective and clean dataport as part of the morale and success of an implementation.
Once the dataport is done, plan appropriately to have the resources on board to verify that the information has come across correctly.
Some Other Thoughts
Generally the decision to data port is based on size… If you are saving 3 minutes per property in manual data entry with 500 properties, you are saving 25 hours of staff time.
Mo Kelly-Ostrosky of C Su!te Complete, a consultant who has completed two Barefoot implementations, including Vantage Resort Realty and Resort Vacation Properties feels this way about successful data porting. "Consistent data is key to a successful dataport. Taking the time to make sure the format of all the data is the same and there aren't any duplicates saves months of post-implementation data clean-up."
Barefoot has successfully data ported clients who were transitioning from Property Plus, V12, Live Rez, FRS, Entech, Escapia and others. We understand that data porting is one of the top items that can cause stress during a conversion and worse, can completely derail an implementation if not done properly.
If you'd like to learn more about Barefoot's proven implementation methodology and consultative approach, please contact us at sales@barefoot.com or 804.212.1280.