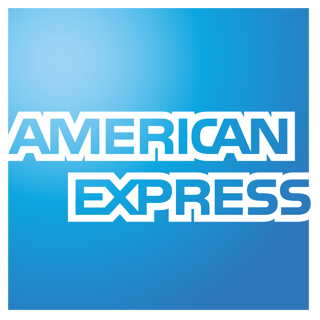 What can a property manager do to attract guests? Being flexible and proactive to meet guest needs is a goal that can be met through improving the reservation process. At Barefoot Technologies, we provide our clients with different payment options and integrated partners which can lead to improving the reservation process by offering payment options.
Recently, one of our Barefoot-integrated payment processing partners, VacationRentPayment, began to offer American Express processing and they have contributed as a guest blogger to highlight the value of American Express Payments for the vacation rental industry.
More Ways to Get Paid
92% of today's travelers now prefer to book online with the convenience of a credit card, so it should come as no surprise that many vacation rental management companies have evolved with the trend by adopting digital payments. But rental and property management companies could still be missing a piece of the puzzle – and missing out on a huge chunk of money.
We've learned that having options is key for consumers – in fact nearly 70% of consumers will only support businesses that take multiple forms of payment. So offering Visa, MasterCard, and Discover are all wise additions.
Aren't you forgetting one?
American Express cards are usually the last type of credit card payment businesses will accept. Many may avoid American Express acceptance because it's historically been associated with higher processing fees.
Yet, with over 118 million American Express cardholders and 7.7 million new cards added last year, accepting American Express is a crucial decision businesses should make to increase their revenue – especially businesses in the vacation space.
Here's three reasons why:
1) American Express cardholders travel more.
75.5% of American Express cardholders report going on domestic US trips compared to the 60.6% reported by non-card holders. And American Express cardholders reported paying nearly double the amount on lodging.
2) American Express cardholders spend more.
More specifically, they spend more on vacations. 13% of American Express cardholders spend $3k more on domestic vacations than non-cardholders. And overall, American Express users spend more per transaction than other major credit cards – the average monthly spending of American Express cardholders is nearly double that of other cardholders.
3) Finally, accepting American Express has never been easier.
VacationRentPayment, a Barefoot Technology processing partner, now offers direct American Express processing, so accepting the card more travelers prefer is more convenient than ever.
The one-stop-shop in guest payments, VacationRentPayment provides consolidated statements and dedicated customer service and chargeback support.
With American Express and VacationRentPayment, guests can pay the way they want and homeowners reap the benefits of processing with the leading payment solution in the vacation rental industry. Businesses get zero "per transaction fees", flat-rate pricing, and quicker settlements of funds.
When it comes to safety, VacationRentPayment and American Express have security locked down. VacationRentPayment exceeds industry standards every year with PCI Level 1 compliance, and American Express mitigates risk on credit loans than other cards – which means you'll attract more affluent, reliable guests.
Conclusion
Adding American Express means adding more to your business – and adding American Express with VacationRentPayment and Barefoot means simplifying your payments processing. So why not go with the card more travelers prefer and the solution processing more than $16B in payment volume this year.
VacationRentPayment is powered by YapStone, a leading online payment service provider that delivers payment solutions giving businesses the ability to accept payments online.