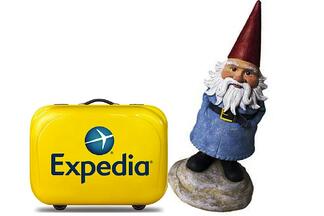 It was announced last week that Expedia had acquired Travelocity from Sabre Corporation for $280 million cash. The "official" merger followed a 2013 agreement "in which Expedia's technology powered platforms for Travelocity's U.S. and Canadian websites, while Travelocity drove additional web traffic to Expedia," according to the Reuter's article. This deal has created a huge opportunity for Expedia to be a kingpin in the online travel industry as it also has Hotwire, Hotels.com, and other travel websites in its arsenal.
But, when mergers of this magnitude happen, how does it affect consumers? Is it a positive step for them? Well, sometimes but not all the time. Mergers between major companies in any industry may have positive and negative effects on the consumer.
In this case, first and foremost, on the positive side, a merger like this can make it so much easier to make travel plans because it is like "one-stop shopping." That is typically what consumers are looking for when it comes to booking travel plans online. On the flip side, with mergers, comes the possibility of a lack of variety by reducing the choices or, to an extent, even controlling pricing.
With the recent online travel agency (OTA) mergers and those in the works, the vacation rental industry is poised to become even stronger than it has become over the past few years. And with many vacation rental property management companies becoming more accessible online through sites like VRBO, airBnB, FlipKey and even their own apps, the possibilities are endless.
A 2013 USA Today interview with world renowned travel experts, Arthur and Pauline Frommer, discussed the trend towards vacation rentals and away from hotels. Arthur Frommer stated "The single strongest trend in recent years is that people are substituting apartment rentals and vacation home rentals for hotel rooms. Travelers are contacting local rental agencies, and sites like FlipKey and Airbnb." Since the article, we have seen this trend continue to move in the direction of vacation rentals.
As Ed Ulmer mentioned in his Trends in the Vacation Rental Industry blog earlier this year we will continue to see the maturing of our industry with continued strategic buying of companies that will significantly change the landscape of many markets and there is huge opportunity for those that are nimble enough to keep their eyes open and have a long range or bigger picture perspective.
Also, traditional OTA's will continue to try and figure out how to get more rental inventory, but until they realize Vacation Rentals are not like hotels, they will struggle. They need to address a better commission structure that allows Vacation Rental and Property Management companies to participate, to be able to handle diverse cancelation policies and to take into consideration our additional fees in a flexible manner.
With continued consolidation in the travel industry, this is the year for the vacation rental industry. But to successfully compete, we have to make it easier and better to book accommodations online. That is where effective vacation rental management software comes in.