FOR IMMEDIATE RELEASE
10/8/14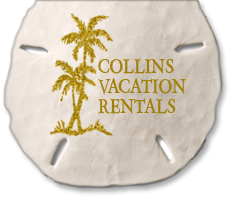 Henniker, New Hampshire -- Barefoot Technologies is pleased to announce a new partnership with Collins Vacation Rentals, Inc, of St. George Island, Florida. Collins has purchased the Agent 3.0c system after an exhaustive search to find a backend technology that will allow them to operate their business their way, taking full advantage of tailored business rules and some customization. Barefoot will replace V12 as their most recent backend system.
"We are delighted that Collins Vacation Rentals, after a thorough due diligence process, selected Barefoot as their technology partner," said Ed Ulmer, CEO of Barefoot Technologies. "We will start Collins out with a tailored database that they will continue to build on as they need to add new functionality like integration with partners and bringing more processes into one backend system."
Barefoot has been developing Agent 3.0c for over 14 years, as a cloud-based, technology platform designed for the vacation rental and property management company. With each new industry advance, Barefoot has developed tools within the solution to address the need for internal communication, customer relationships management, dynamic pricing, strong work order capability, North Carolina certified trust accounting, and integrated marketing and other partner portals.
"We have an extensive knowledge of many of the solutions offered in the vacation rental industry and went through an comprehensive, team based, due diligence process before we selected Barefoot," stated Alice Collins, President of Collins Vacation Rentals, Inc. "As we learned more about the Barefoot system, we became more and more confident that not only did the software offer us the flexibility we needed to maintain our leadership role in our market, we also came to trust that Barefoot and their team were the people to help us achieve our business goals. "
Collins Rentals is looking forward to the implementation process where they will take advantage of over 25, one-on-one training sessions, where the team members will be empowered to really understand and leverage Barefoot. They will also use the time to critically evaluate policies and procedures that can be handled automatically inside of the Barefoot system, offering lots of opportunity for internal efficiency.
To see more about what Barefoot's customers are saying, please see www.barefoot.com/testimonials .
About Collins Vacation Rentals
For over 40 years, Alice Collins and her team, have welcomed homebuyers and visitors to the beautiful beaches of St. George Island. At Collins Vacation Rentals, we strive to accommodate the needs and desires of our island visitors. With over 250 privately owned rental homes, from the luxurious seven bedroom beach house to old fashioned "Florida style" cottages, we are certain you will find a rental home designed to please your tastes. For more information about Collins Vacation Rentals, please visit http://www.collinsvacationrentals.com.
About Barefoot
Barefoot Technologies offers one of the most innovative and flexible, cloud-based vacation rental software solutions. Working with Barefoot is about more than a conversation about technology; our core values are intertwined in our vision to offer ourselves as consultative partners to help you achieve your business goals. For thirteen years, our focus has been to provide a solution that allows you to do business you way, and not because of the limitations of any software you might be using. If you would like to learn more about Barefoot's solution, please visit www.barefoot.com or email sales@barefoot.com .
Twitter: www.twitter.com/barefootvr
Facebook: https://www.facebook.com/mybarefoot
LinkedIn: https://www.linkedin.com/company/barefoot-technologies
Media Contact:
Claiborne Yarbrough
(804) 212-1280
###