By understanding your vacation rental owner base, you will derive some important clues
and demographic information about your potential tenant profile. After all, your property owners we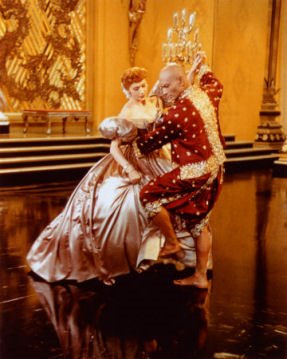 re probably, at one time, your tenants. They were the ones that fell in love with your destination so much so that they decided to make a significant investment. This is a gold mine of information for your marketing to new tenants.
Getting to know your owners starts the first time you meet them. When you meet with prospective owners, ask open ended questions to make sure you get them to talk in detail rather than answering with "yes" and "no." This will give you all kinds of information that becomes a marketing goldmine and is the first stepping stone to building customer loyalty.
When did they first visit your vacation destination?
Are there special memories or events associated with your destination? (like a destination wedding, did they get engaged there, college reunion weekends, etc.)
What are the activities that they typically engage in while at your destination?
Are there special restaurants or other amenities in the area that make it a special vacation experience for them?
The more questions that you ask and they answer will tell you a great deal about the demographics of the potential tenants that you will be able to attract. This is more than just "we get tenants from the Philadelphia area." This will tell you that you get tenants from the Philadelphia area who are "foodies" or who are "kiteboarders". This gives you lots of data that help you develop your niche marketing approach. In fact, there are portals that are focused on these niches and you might be able to effectively leverage them to get more tenants.
Secondly, their responses should point you into new ways of thinking about your marketing campaigns, like the examples above, where you would have an email campaign devoted to filling homes during the local Food and Wine festival.
Beyond that, you should start looking at what makes a vacation experience in your destination. Is it always a golf outing/spa day? Is a deep sea fishing charter a must? If this is the case, you have the opportunity to present these as "concierge items" that you could arrange as part of the booking cycle.
If you are the trusted vacation rental company for the accommodations, you can easily transition this to being the trusted company for all the other activities. You do this already, when your reservationists answer the phones to suggest the best restaurant to celebrate the big family meal or to point a family with young children to the most accommodating dolphin tour. Use your backend system and your website to present these options during the reservation. This should not only continue to build brand loyalty but also provide potential new revenue streams.
One final thought, go further with your social media. Engage your owner to not only like your Facebook page, but friend them as well. In this way you can see the activities and special memories that involve their vacation home and your vacation destination. See the story that they are telling about your special destination and encourage them to talk about their vacation rental home on their own social networks. This will exponentially build your brand.
When it comes down to it, we all have the same goal – attract more potential renters so that you can keep a property booked which, in turn, keeps your property owners happy. Getting to really know your owners is a great place to start.