Make Portals Work for Your Vacation Rentals
Are you sick of portal networks requiring too much time from your staff to yield a positive ROI? We've heard the issues you have with these networks and came up with a list of ways for your vacation rental company to get the perks of these strong portal partners without the hassle.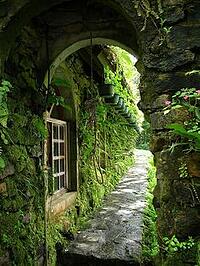 Automate emails- Set up automated emails that respond how your first level rep response would. These can contain a brief thank you with a link to book properties, if the guest is interested then skip the middle man and let them book.

Have the best pictures- It's too easy to take an average shot and put it on the internet, make your photographs excellent! It is usually worth spending a few bucks to get a professional photographer into your homes. These photos are one of the few things potential guests use to differentiate homes.

Accurate descriptions- Along the line of photos, the descriptions are one of the only differences among listings. It's not worth it to save some time and leave it to the intern. I've heard of one company that uses a congressional writer to describe their homes, this is so often a generic list so here is a chance to step up.

Watermarking's- This is one I think can separate your business photos from homeowner photos. If you want people to know you are a professional rental business, share your pictures with your professional logo.

Timing- Don't list all of your properties during your peak season when you sell out annually. Instead, list your properties on portals during your shoulder seasons and off times, if your portal partner pricing is transactional there is no reason not to, 80% of something is better than 100% of nothing.
Everyone should be using portal partners as their exposure is unparalleled, giving your properties the best exposure is the easiest way to increase booking but it's important to be aware of how they are exposed. Maximize your listings by making sure yours are optimized based on the portals you wish to use to yield maximum returns!