As providers of property management software, we find the trade shows to be a great opportunity for us to connect with existing clients, exchange ideas with other members of our industry, and just enjoy the company of old friends and colleagues.
You can sense the excitement among the Barefoot employees – everybody wants to get out on the road and catch up with old friends, meet new people and discuss everything that has happened in our industry in the past year.
We are very eager to take off to Beaver Creek, CO for the Mountain Symposium, which takes place on April 3-9. After that, the shows just keep coming. Here is the entire list of shows Barefoot will be attending in the spring of 2011:
VRHP Conference, Myrtle Beach, SC, March 24
Mountain Symposium, Beaver Creek, CO, April 3-9
VRMA Eastern Seminar, Hilton Head Island, SC, April 4-5
VRHP Conference, Bend, OR, April 14
VRMA Western Seminar, Sacramento, CA, April 18-19
FVRMA Annual Convention & Tradeshow, Lake Buena Vista, FL, May 1-3
VRHP Conference, Ft. Myers, FL, June 14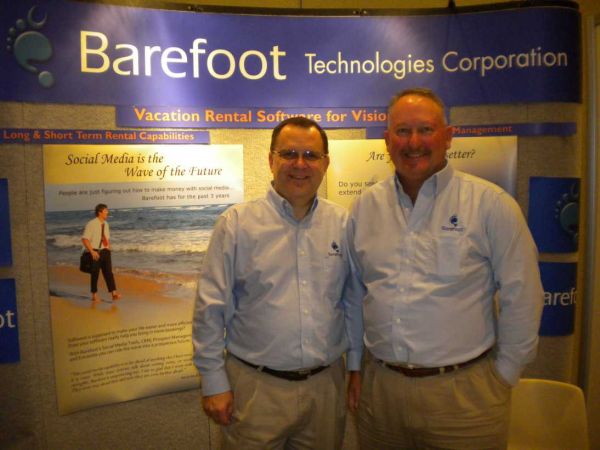 We hope to see you there. Drop us a comment and let us know which shows you will be attending, and what one you look forward to the most. See you on the road!