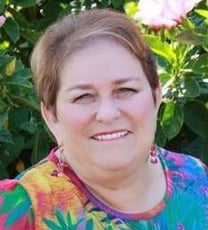 We've decided to start a new kind of blog post where we put the spotlight on the amazing Barefoot customers who provide outstanding vacation rental management around the country.
This week, we would like to focus on Swede's Beach Properties, Inc, located in Crystal Beach, Texas. See their website here. The Owner/Realtor, Anne Willis, is our Vacation Rental Manager of the week and was nice enough to answer some questions.
Tell us something about your company.
Swede's just celebrated its 60th year in business on the Bolivar Peninsula. Swede's is the oldest and largest management company on the peninsula.
What makes your property management company unique.
We have a very loyal customer base and are proud to have many customers who have rented from Swede's for 25 to 30 years. We actually have a family who has rented from Swede's for 43 consecutive years.
What did you love about this business?
Getting to know the people who love the beach as much as I do. Many homeowners here started off as renters.
Tell me something about yourself.
I moved to the Bolivar Peninsula when I was 16 years old and have loved it ever since. I have served on behalf of many civic organizations and served as the President of the Bolivar Peninsula Chamber of Commerce for 25 years before stepping down recently.The thing I am most proud of is starting the business from scratch after Hurricane Ike devastated our community in 2008. The hurricane destroyed 2500 out of 3500 homes here. We managed 300 homes when the hurricane hit, and reopened with 22. We are now back up to over 200.
Thanks Anne and the team at Swede's Beach Properties for everything you do for your homeowners and your visiting guests.