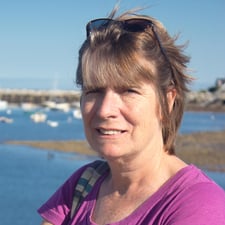 Barefoot is growing again! We have brought on board a new Partner Manager, Janice Brunelle.
As many of you know, we place a lot of emphasis on integrations wtih partners in the industry so that our clients have the exact right blend of additional resources that they can leverage using Barefoot as their enterprise level backend. We want the best for our customers and for our partners, so we felt it was important that they have their own liaison.
I asked Janice to write something about herself which she has graciously done.
"I am the new Partner Manager for Barefoot Technologies, a position created to manage our current partners and to develop new partnership opportunities. One of the goals of this position is to manage the on-boarding process for new partners and to be the resource person for all partners within Barefoot. This is my first position within the travel industry and I am excited to use my technical skills from a previous laboratory sales and marketing position in a company that is customer oriented in the travel rental field. My decision to join Barefoot was based on the team driven goal of providing quality service to clients and partners.
I initially started out as a Medical Technologist and then returned to college to get a Masters degree in Elementary/Special Education. When my sons were in High School, I took a part-part time position as a Laboratory Sales and Marketing Specialist where I designed and maintained the Intranet Lab site along with bringing our entire test directory on line. In my last position at the hospital, I managed thirty employees while coordinating the operation of specimen processing, phlebotomy and referral testing. Throughout my career, I have demonstrated a willingness to learn and use new technology while also teaching others.
In the short time that I have been training at Barefoot, I am utilizing the same materials that new clients receive to learn our software. As a former trainer/educator, I find it impressive to see first-hand how the Barefoot software implementation process meets all learning styles which includes personalized support, check lists, online meetings, technical guides and films of the actual client training sessions. As a Partner Manager, I will be responsible for writing documentation for new API and adding to the resources that Barefoot currently provides to clients. This is a new opportunity for me and I look forward to introducing myself to our current partners, meeting new partners and helping the Barefoot team grow."
If you would like to send Janice a note of welcome, please email her at janice@barefoot.com.