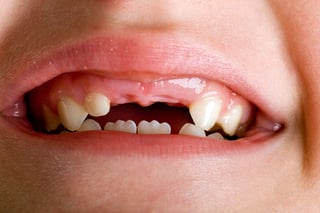 I have recently been talking to property managers about things that are concerning to them and one that keeps standing out is Owner Acquisition. With the larger companies like Vacasa and Wyndham acquiring Vacation Rental Companies and large numbers of vacation rental properties it can seem a daunting task for independent Vacation Rental Managers to compete in an ever changing market. Property Managers are also facing the challenging task of owners trying and in many cases succeeding in self managing their properties through VRBO or AirBnB. The other area that makes this industry challenging is the competition property managers have against other property management companies.
In talking to property managers that have been successful in owner acquisition I have noticed that there are common actions and processes that they go through during the acquisition process.
One of the first steps is to analyze your market as well as your competition. For your market analysis take a look at the size as well as your share of your market. How have the economic conditions as well as short term rental regulations affected your market? Who are your customers and have you noticed any difference demographically or behaviorally. For your competitive analysis be sure to identify your competition. How are you priced compared to the competition and what competitive advantage do you have. Competition includes not only other Vacation Rental Management Companies, but it also includes owner self-managed sites like VRBO and Airbnb.
After both the market and competition have been analyzed hopefully a VRM should have been able to gather data that allows them to identify their next target for owner acquisition. This may include locations, specific developments, additional services owners are looking for, the best type of property. Be sure to send a message to your target that is personal. What can you do to make their rental better? What can you do that the competition can't? What problems will you solve for them that the competition keeps failing at? Utilize happy owners you have already by getting quotes or setting up a referral program.
After Analyzing and identifying your targets it is time to send your message. How you go about this is multifaceted. Consider utilizing email, direct mail, Digital marketing, content strategy, B2B channels for your marketing efforts. Some of the online marketing strategies include – Website, Search Engine Optimization (SEO), Pay Per Click (PPC), Social Media Channels, Content Creation, Email. Some of the more traditional offline strategies include – PR, Print, Direct Mail, Partnerships/Referrals, and Sponsorships. Also consider looking at online directory of public records, creating relationships with outside realtors, HOA's,
Now that you have Analyzed, Identified, and marketed it is time to put your plan into action to acquire new owners. Create a plan that you can present to your team and make sure you get feedback and buy in from them. Most likely this will be a collaborative effort from the different team members that have expertise in these areas. Your team could also consist of outside marketing experts that have been able to get you valuable data about trends, revenues, and demographics related to your area.
The last step in this process would be to evaluate your process and plan. Can you measure your Return on Investment? How many leads have you generated? What type of leads do you have? Has your message been received and is it clear? How many contracts have you signed as a result of your efforts?
I believe that the main point in trying to increase owner acquisition is to have a plan. Whether or not you have the resources or time to implement an extensive or detailed plan for your market make sure the plan has some basic structure and strategy. Analyzing your market, identifying the target, marketing to that target, implementation of your plan, and evaluating your plan is a great foundation for a successful owner acquisition campaign.