---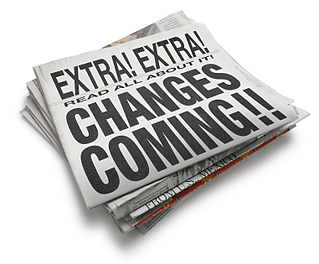 For those of you who have been using legacy products that were purchased by HomeAway for a long time, we understand that the time has come to make a change. You may feel that you don't have other options, but you do. Now is the time to experience what it is like to work with a software company that understands that you are unique and will work with you to meet your business goals.
As usual, I did a a quick Google search since I know that this is probably as much a psychological process as it is a business decision. There are five stages to making a really being able to embrace change. These stages include precontemplation, contemplation, determination, action and maintenance. I feel that our successful implementation of vacation rental management software follows this same pattern. Below, I will make the case that we understand very well what it is that concerns you and what you are looking for.
We also know that transitions can be difficult. Barefoot is here to assure you that we have successfully transitioned many clients to Barefoot using our five-step transition process:
1) Precontemplation--We take the time to listen to you.
We document our conversations and manage your expectations. Our unique Business Rules Planning Document allows us to ask the questions that both manage your expectations and tee us up for a successful transition. This document becomes part of our contract with you.
2) Contemplation-- We tailor our software to your business.
Barefoot has long understood that each vacation rental management company is unique. Our development over 16 years has taken this into account. You will be delighted with the flexibility of our software. Transitions are a great time to take all of those work arounds and look to apply technology to create efficiencies.
3) Determination-- We understand how to bring over the data that is important to you.
Moving your historical data is a big task. We have helped many of our clients determine what data is important and how to best bring that software into your new Barefoot system.
4) Action-- We have a documented training and implementation process that is personalized to you.
Each of our clients has both a clear road map and individualized training sessions that may be recorded for future use. We hold your hand through every step of the process, making sure that key personnel are prepared and empowered to take advantage of our vacation rental technology.
5) Maintenance-- We never stop our consultative relationship.
Successful transitions are one thing. Staying in an active partnership to help you continually evaluate and leverage your technology is where we strive to be with all our clients. This industry changes all the time and your needs will change too. We want to stay in step with you.
So, if you are looking to transition from your legacy solution and you want to be more than a number, let's talk about your business goals and see if Barefoot will help you achieve them. Please feel free to contact me directly at 804.212.1280 or claiborne@barefoot.com if you would like to have a conversation or have any questions. I look forward to speaking with you.
---