Barefoot Partners with EZcare, the #1 Software for Comprehensive Property Care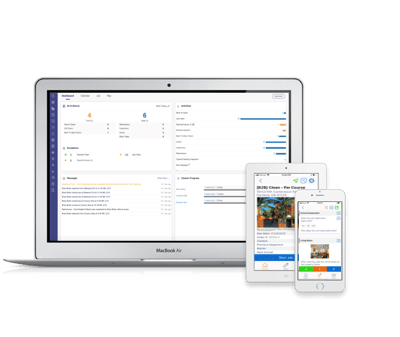 "Our partnership with Barefoot allows property managers to seamlessly exchange information and automate tasks making it easy to manage complex daily operations. With this partnership managers can be confident their properties are well-maintained and rent-ready"
Brian Butler ~ VP EZcare
Barefoot and EZcare Team Up
Barefoot proudly announces its partnership with EZcare—formerly EZ Inspections. EZcare compliments Barefoot by providing customers with a comprehensive suite of property care solutions. Think of it as your back-of-house control center, bringing unheard of visibility into housekeeping, inspections, maintenance, inventory and linen. In addition, EZcare provides your field teams with an intelligent mobile solution that functions on any Android or iOS device. Leapfrog ahead of your competition and provide your staff with the technology to get the job done right.
EZcare calls it Property-Peace-of-Mind.
Ask for a demonstration from one of EZcare's experts today.
Its EZ!