BOOKED! -- 2 HOUR BAREFOOT TEAM MEETINGS
This year, we are introducing a new concept. A small team from Barefoot are planning 7, two-hour sessions before the conference starts. These will be scheduled on a first come, first serve basis at the bargain cost of $500. We will have one team member from each of the fucntional areas, so it is a great opportunity for you and your team to get some in-depth planning, consultation or training done.
The sessions will be scheduled for:
Wednesday, April 11, 2018 in the afternoon
Thursday, April 12, 2018 3 two hour sessions throughout the day
Friday, April 13, 2018 2 two hour sessions scheduled for morning and early afternoon.
There will be no other one on one meetings scheduled for this user conference. Please reach out to claiborne@barefoot.com for more information.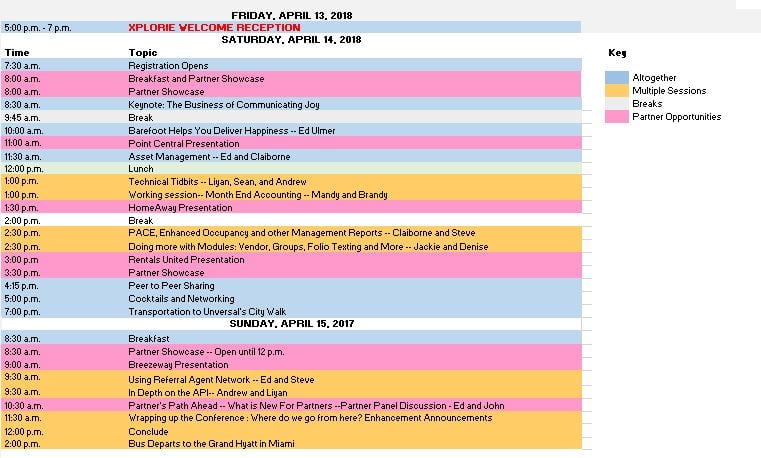 Attendee cost before February 28, 2018 (early bird) is offered at $250.00, after the registration fee is $260.00.

Partner attendee cost is $400.00.

Registration fees cannot be refunded after April 1, 2018.
KEYNOTE SPEAKER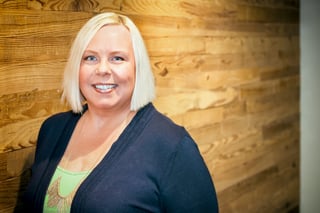 LB ADAMS
FOUNDER, TRAINER & CONVERSATION CATALYST
"The Business of Communicating Joy" will offer participants a fun and interactive event that focuses on the ways that we recognize and communicate joy to other people, particularly in our businesses. Because we live in a digital "text it to me now" age, the ability to communicate well with other humans is perhaps the most impactful skill we have. At the end of this talk, conference goers will understand how, with small changes, to make interactions more joyful and profitable.
Networking & Cocktails - But not the way you've always done it. We've designed an event with our Keynote, LB Adams, to ensure that you have more fun and better conversations than at any other after-hours event you've attended. Because you're so much more than "So, what do you do?"
LB is a native New Yorker who has found a home as an entrepreneur in South Carolina. She has worked as an executive in both the legal and banking fields as well as the theatre and performing arts arenas. Her company, Practical Dramatics, is a genetic creation born out of these focuses and merges theatre-based strategies to a professional development platform to disrupt the professional development industry and grow more profitable conversations. She is currently writing a book on soft skills in the technology age.
THANK YOU TO OUR SPONSORS
Speaking Sponsors
Exhibiting Sponsors
https://go.truplace.com/
Those of you are interested in being part of this great event, please go ahead and make your hotel reservations so that you can receive discounted pricing.
Please note that this is not being held where Eastern VRMA is being held. Please register for bus transportation to Miami on Sunday.

We have reserved a blend of suites at $85 per night and two bedroom studios at $175 per night.

Reservations may be made by phone at 1-877-502-7058. Please be sure to use Group Code 62-438. Reservations must be received by the Resort no later than 03/26/18. All Group guest reservations require a minimum deposit equal to one (1) night's room & tax to be charged on a major credit card.

Check-in time is 4:00 p.m. Each reservation for which the required deposit has been received is guaranteed for late arrival from the up until 11:59PM of the scheduled Check-In Date. Check-out time is 10:00 a.m. A late-departure charge may apply for any room(s) occupied after the scheduled check-out time.

The Westgate Lakes Resort and Spa is pleased to offer the following discounts for PEDICURES, because after all we are better when barefoot:

classic pedicure $45,

spa pedicure $65

15% off on all other spa services.

Gratuity will be added to all services at 20%.

Complimentary glass of wine and use of spa facilities included with their service.

Treatments can be made by contacting the spa directly at 407-992-2938.
I know that many of you will have questions, so please feel free to reach out to me via email or phone 804.212.1280.
Director of Customer Engagement
2018 User Conference Registration