How does Barefoot Vacation Rental Software Stack Up?

Our value proposition is that we offer a technology platform that can truly be tailored to your business and your best practices.
We make sure to deliver on that promise by providing a comprehensive onboarding document that is part of our contract with you coupled with industry leading one on one training and support.
Here is how we compare to some of the other providers in this industry.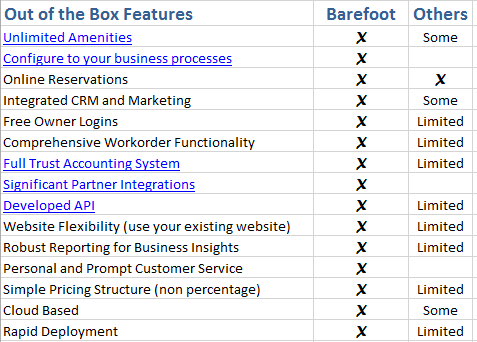 Others is a broad representation of competing software platforms and their offerings.