Barefoot Integrates with VacayStay Connect

WEBSTORES, DIGITAL MARKETING, AND DISTRIBUTION
SOLUTIONS FOR THE VACATION RENTAL INDUSTRY
VacayStay Connect, formerly Vacation StoreBuilder, is a webstore, digital marketing, and distribution platform transforming the vacation industry through innovative and affordable solutions. Integrated with a suite of property management systems, social media channels, search engines, and channel partners, VacayStay Connect is bridging the gap between vacation accommodations and consumers. Through a mosaic of interconnected products and services, VSC grows vacation rental businesses for all types of lodging, including professional vacation rental managers, innkeepers, resorts, and individual homeowners.

Vacaystay Connect Products

VacayStay StoreBuilder, a VacayStay Connect solution, is designed specifically for innkeepers and the professional vacation rental manager. The VacayStay StoreBuilder webstore solution offers more than just a website. Our cloud-based websites with online booking capabilities, an intuitive content management system, online marketing tools, and analytics. The VacayStay Connect platform, integrated with most major property management systems, allows for rapid deployment of your fully functioning, professionally designed webstore – just three weeks or less! Expand brand presence and increase conversions with an unparalleled guest shopping and booking experience on desktop, tablet, and mobile.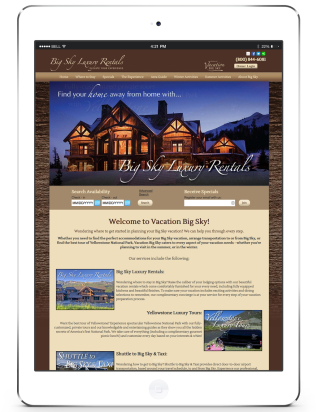 VacayStay Distribution, a VacayStay Connect solution, is an end-to-end solution for resorts and Home Owner Associations designed to expand reach and increase revenue through new and emerging distribution channels. We connect with your source of content and inventory and make it available to millions of consumers worldwide seeking vacation rental accommodations through our strategic partner networks.

Significant exposure to potential rental customers combined with ongoing conversion optimization leads to incremental revenue.
No upfront fee

No change in operating processes required.

Real time booking capabilities leads to:

Improved booking conversion

Higher rental revenue

Better customer satisfaction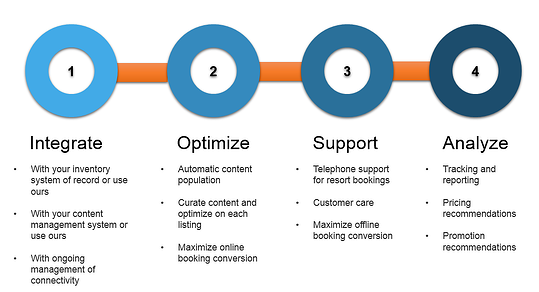 Visit us at VacayStayConnect.com or call 1-855-378-7600 to learn more about the services and products we offer and how we can increase revenue for you!