Barefoot Pricing
Barefoot has an extremely simple pricing structure based on the number of units in 50 unit increments.
We charge a onetime set up fee that includes tailoring your database, training, implementation and support. We charge a monthly hosting and support fee that covers all typical support calls.
Our base pricing for 1 to 50 units is $6500 for the onetime set up fee and $450 per month.
This includes: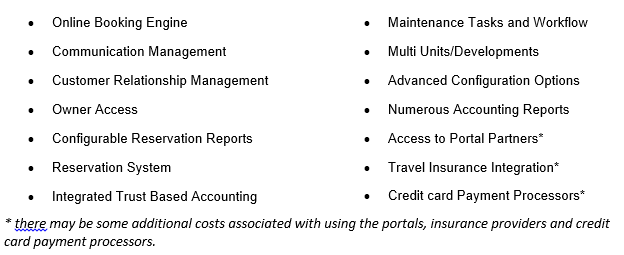 For a complete listing of Barefoot's technology offerings, please download our Barefoot Capabilities Checklist here.
We would be happy to provide a full demo tailored to your business and a pricing proposal. Please feel free to contact us at sales@barefoot.com or by calling 877-799-1110.